Dear Reader,
I hope this finds you well.
Spring is well and truly here (in the Southern Hemisphere that is) with its brighter days and blossoming trees, leaving behind our memories of cold winter days and naked tress. Just as trees flourish again after the cold and dark of winter, we can also flourish after difficult times. Some people call it resilience, or the ability to bounce back from difficulties.
However, the world has become more volatile, uncertain, complex and ambiguous (VUCA) than ever, rendering it almost impossible to easily bounce back, let alone experience wellbeing, flourish and be a great performer! And as studies show, it's not enough to simply have a good diet, sleep enough hours and exercise (although these are essential).
So how can we develop resilience, experience wellbeing, flourish and achieve sustainable high performance at work and in all areas of our lives? These questions were recently tackled during a workshop on Beyond Resilience with the Finance team at one of Australia's largest food product companies.
During the workshop, we explored the many definitions of resilience, looked at the participants' Mental Toughness scores (using the MTQ48 psychometric tool) and discussed the relationships between mental health in the workplace, resilience, mental toughness, wellbeing and high performance.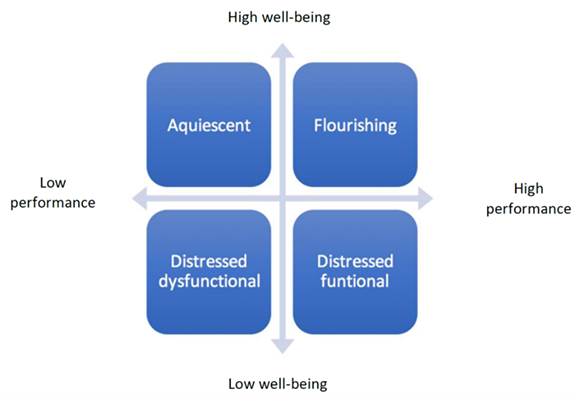 We also discussed how researchers and practioners in the health professions have come a long way in the last 10 years, debunking many outdated ideas about resilience. More importantly, we looked at how to go beyond resilience and achieve wellbeing and high performance in the workplace and in all areas of our lives.
Please feel free to read the many resources listed below, as well as in the ProVeritas Group website. Of special interest to business leaders and owners: Safe Australia recently published a guidance document for the systematic approach to preventing and managing harm to workers' psychological health.
Until the next newsletter edition…
Wishing you continued growth,